This week has been pretty hectic and I know it's only the beginning! Between all the summatives and tests this week, I also had lots of fun!!! :-) I went on two adventures this week!
My media class went on a field trip today to the

Hot Docs' Film Festival

at Bloor cinema! Before the showing time for

We Are Legion

, Sarah and I had lunch together! There are so many cheap eats on Bathurst! We decided to go for the all-you-can-eat sushi menu at Mariko!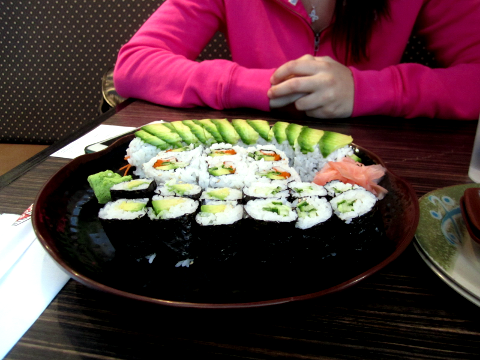 The decor, service and food was alright! I just read some internet reviews and there are so many negative responses about the restaurant! I didn't think it was

that

bad... well the waiters did look like they hated their jobs! Hahaha
After we got our food bellies, we met up with our class to watch the screening. The documentary was entertaining until it reached the end.. at that point.. it felt like it was just dragging on. Sarah and I left immediately after it was done and went to

Menchies

! :-)
The place was

so

adorable and colourful!!!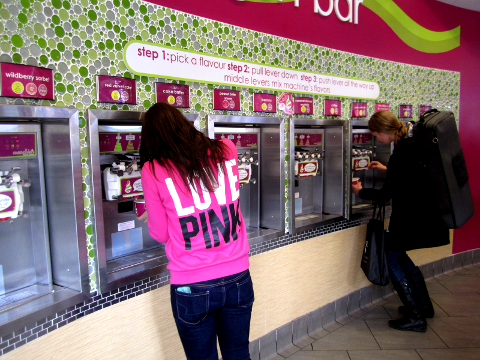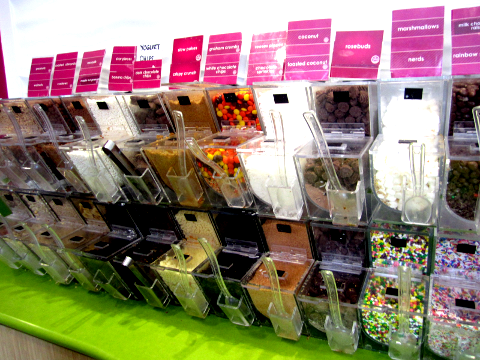 We were so overwhelmed with all the topping options!!! Haha
A few of them were so excited that I came on the trip and actually thanked me! Hahaha :-)
It's so cute seeing how amazed they were at the littlest things
Only one more month with them, where has the time gone?!?!